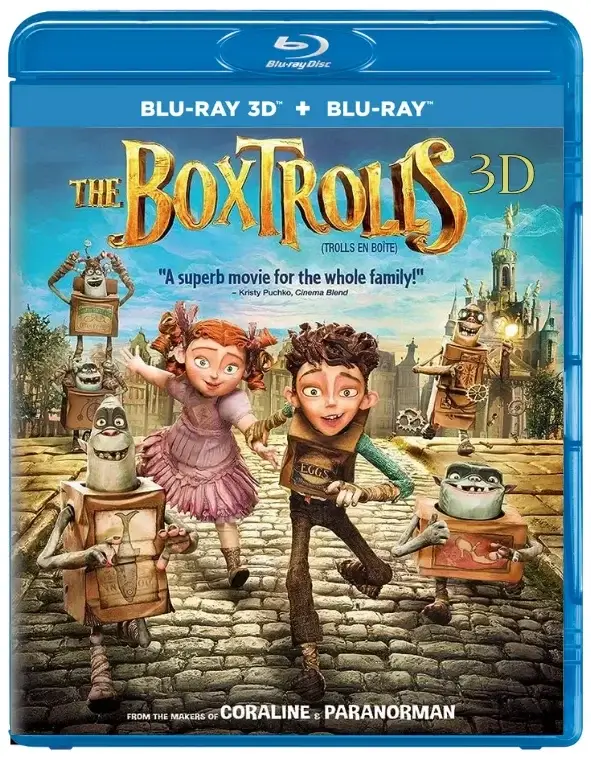 The Boxtrolls 3D introduces audiences to a lovable group of quirky and inventive creatures, the Boxtrolls, who live beneath the town. These endearing beings, wearing boxes as clothing, are misunderstood and feared by the town's people, who wrongly perceive them as villains.

Eggs, a young human boy adopted by the Boxtrolls, enjoys a peaceful life with his unconventional family. However, their harmony is threatened by the nefarious plans of Archibald Snatcher, the town's villainous exterminator. Snatcher, driven by his ambition for power and social status, aims to eradicate the Boxtrolls, hoping it will secure his entry into the prestigious cheese-loving society of Cheesebridge.

As Snatcher's threats intensify, Eggs embarks on a courageous adventure, venturing into town. There, he meets Winnie, a spirited and resourceful girl, and the two uncover the truth about the Boxtrolls and Eggs' own past. With the help of Winnie and some unexpected allies, Eggs sets out to save his Boxtroll family and thwart Snatcher's malicious schemes. Experience the heartwarming tale of friendship and bravery in The Boxtrolls 3D.
How do get Premium?
How to watch 3D movies online on Android Smartphone.
Watch 3D movie online on Rekindle 3D
Watch The Boxtrolls 3D online 2014
Subscribe to Telegram channel and don't miss the release of your favorite 3D movie!