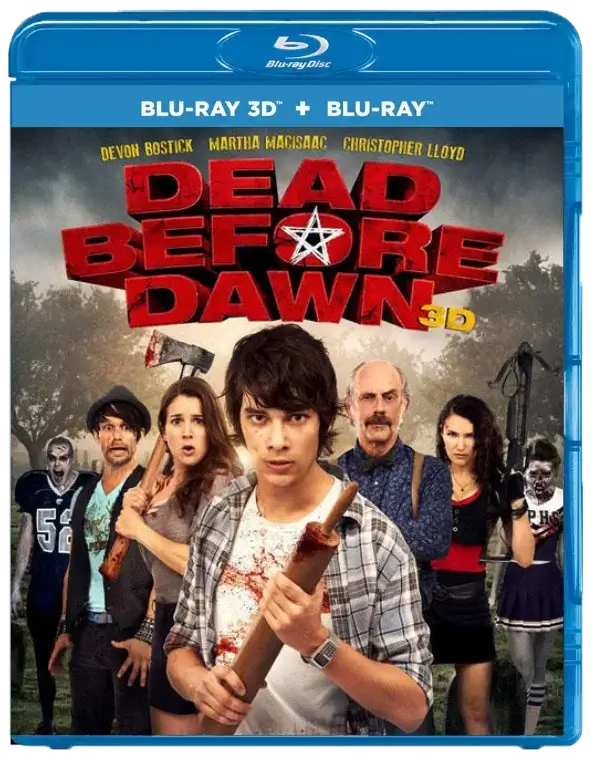 In the supernatural comedy Dead Before Dawn 3D a group of college friends inadvertently triggers a curse, transforming people into zemons (zombie demons) upon making eye contact. Casper Galloway, employed at his grandfather's occult shop, takes charge, leading his friends on a mission to reverse the curse.

Amidst chaos caused by the zemons, Casper and his friends set out to recover an ancient urn, the key to lifting the curse. Along the way, they confront numerous challenges, battling zemons and grappling with the repercussions of their actions. With time ticking away and the town descending into madness, the group collaborates to break the curse before it becomes irreversible.

Dead Before Dawn 3D seamlessly blends horror, comedy, and adventure, offering a fresh take on the traditional zombie genre. The film delves into themes of friendship, accountability, and the supernatural, delivering an exhilarating and amusing cinematic journey.
How do get Premium?
How to watch 3D movies online on Android Smartphone.
Watch 3D movie online on Rekindle 3D
Watch Dead Before Dawn 3D online 2012
Subscribe to Telegram channel and don't miss the release of your favorite 3D movie!