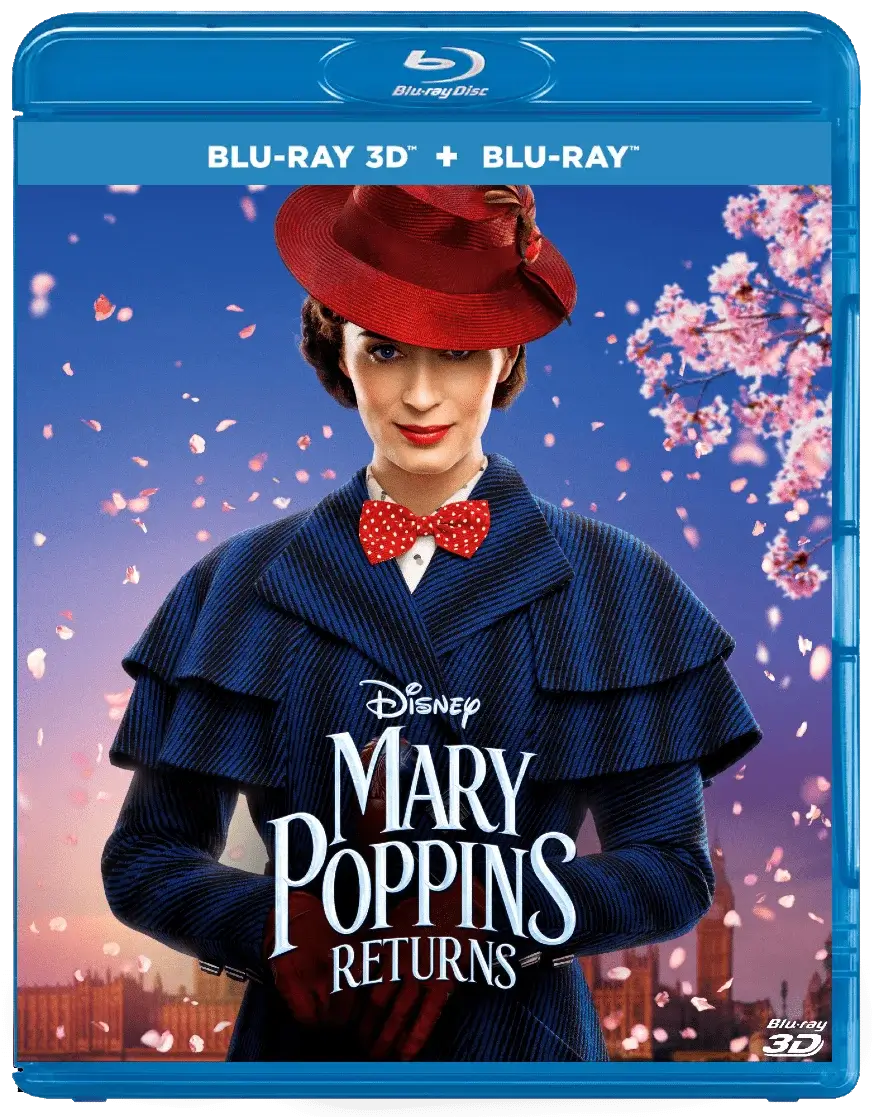 Mary Poppins Returns 3D is a enchanting musical fantasy film, set in the 1930s London and directed by Rob Marshall. The narrative unfolds around the Banks family, now led by the grown-up Michael and his three children: Annabel, John, and Georgie. Struggling after a family tragedy and financial woes, their lives take a magical turn when Mary Poppins, the whimsical and extraordinary nanny, makes a remarkable reappearance.

Accompanied by her friend Jack, a lamplighter, Mary infuses the family with joy and imagination. Using her enchanting abilities, she takes the children on extraordinary adventures, from exploring a painted Royal Doulton bowl to dancing with animated penguins. Along this whimsical journey, they meet peculiar characters, including Mary's cousin Topsy, and learn invaluable life lessons about resilience, hope, and the essence of family.

Beneath the enchantment, the story delves into adult themes of loss and rediscovery, reminiscent of the original 1964 film but with new, magical moments. Filled with memorable musical sequences and heartwarming messages, Mary Poppins Returns 3D stands as a delightful and nostalgic sequel, captivating audiences of all ages.
How do get Premium?
How to watch 3D movies online on Android Smartphone.
Watch 3D movie online on HotLink
Watch Mary Poppins Returns 3D online 2018
Subscribe to Telegram channel and don't miss the release of your favorite 3D movie!